Writing is a slow process – at the moment I am penning 7 stories from Afghanistan and Iraq (Military science fiction). But here are two recent achievements I wanted to share.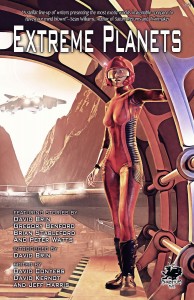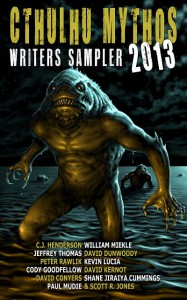 Chaosium has launched Extreme Planets, the anthology that I wrote about below on my blog. Here is a cover pic of it ON THE FAR LEFT. I think it's awesome. I'm quietly hoping that there are two major contributions here: one is that this is the FIRST exo-planets anthology ever released in the world (compliments of myself, David Conyers, and Jeff Harris), and second that there is a story in it that is of an entirely carbon planet made of diamond and molten carbon … If that is true (and I believe it is) Chaosium have really done well to push this out when they did. I'm sort of proud of this baby, it took some time and a piece of my soul to get it done, but I LOVE the results.
The other cover is a mythology cover sampler for some of the worlds hottest Mythos, and Lovecraft-ian horror writers (and me) around at the moment.
As I said in the sampler, I don't feel that I should be in it, but I am
This anthology piece is after my first Mythos story, and before the seven other military science fiction stories of mine that focus on Iraq and Afghanistan. In many ways, I shouldn't be here, but I am. You can get to read some of the best for 0.99 cents for a limited time only and see what exotic horrific stories and collections are out there. Go on I dare you.
Where is the link to the Amazon e-Book…http://www.amazon.com/gp/product/B00H4PXC7C?